If you are interested in being added to the agenda list for monthly and special board meetings, please send your name and email address to dholder@rd799.com
HOURS: Monday – Friday 10:00 a.m. – 2:00 p.m.
Meetings: Once a month on the last Thursday at 6:00 P.M
Mission Statement:
The existence and primary aim of a Levee Reclamation District is to maintain the integrity of existing levee(s) through means of repairs, design and conscientiousness maintenance with guidelines from government agencies and practical engineering practice derived from experienced and knowledgeable personnel.
A secondary expectation of service would be from stakeholders (property owners) who depends on the board members and their staff to carry out the above functions. In light of this expectation, RD799 personnel and those resources we contract with, will not only meet the core direction to the best of our ability but to do what it is necessary to accommodate those whose property(s) are in need of repairs or upgrades with available options that will satisfy the needs of property owners while conforming to the standards for levees as dictated by regulations and common sense.
Upon recommendations, RD799 board of trustees will have the final approval. RD 799 was established in 1901, and operates under the authority of the State of California's Central Valley Flood Protection Board and the Department of Water Resources. RD 799 covers approximately 3,100 acres of levees, and 8.9 miles of non-project levees.
---
RD799 consists of a Board of Trustees made up of five local landowners. The five trustees are made up with the district's local governing body and they are elected to serve a four year term. There is a District Manger, Secretary, Levee Superintendent and Assistant(s). Meeting Schedule: Reclamation District 799 Board of Trustee's holds one meeting per month. The meetings are held every last Thursday of the month at the District's office. The meetings begin at 6:00 P.M.
RD 799 Responsibilities:
Levee maintenance of the district's levee system and drainage facilities along with the maintenance of 4 pump stations.
Flood fighting and patrols on district levees during times of high water.
Funding:
The assessment is a schedule of rates based on the County's use code of each property and is collected on the County real estate tax bill.
In the event of an emergency, please do not leave a message on this website.
This website is not monitored for emergencies.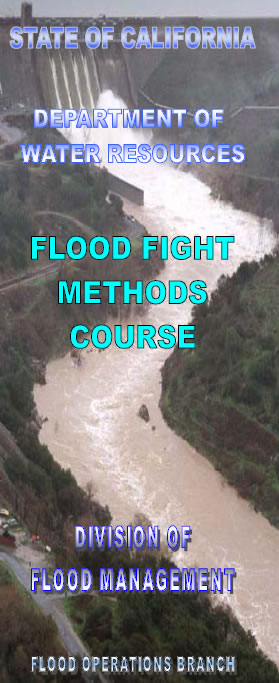 Flood Warning Issued in East Contra Costa
Evacuation notices are issued by the local government agency such as the County of Contra Costa for its residents. You are urged to follow the notices which will be issued on television or radio.
What if I see a problem?
If you see a problem during a flood, you should immediately contact the District office at 925-684-2398. (Alternatively, you may also contact the State-Federal Flood Center at 1-800-952-5530). Typical problems you might report are:
water "boiling" near the toe of the levee or in your back yard if you live next to the levee;
water seeping or pouring out of the side of the levee;
a portion of landside levee slope has slipped away;
a portion of the levee top has washed out or has settled creating a depression in the top.
the waterside berm or levee slope is being eroded by the river and failing
---
ANNUAL COMPENSATION REPORT
To view Reclamation District 799's annual compensation reports, please visit the theCalifornia State Controller's compensation database at www.publicpay.ca.gov